Want to know how to play? Click here to download the instructions!
Eleminis is a fast and fun card game where players race to collect all 5 mini elements - Fire, Plant, Air, Water, and Rock. Each Elemini is stronger than two other Eleminis. For example, Fire can beat Plant and Air. Use the Eleminis you draw to build your collection or stop your opponents. But watch out! Wild Stars, dirty Trash, and crazy Action cards can change everything quickly. Can you be the first to collect all 5 Eleminis and win?
"Eleminis is one of those games that fits the bill for both kids and adults."
Lisa Reviews
"This is our new favorite game."
Kidwinks.com
"...there's a real 'take that!' element to the game."
Perpetual Geek Machine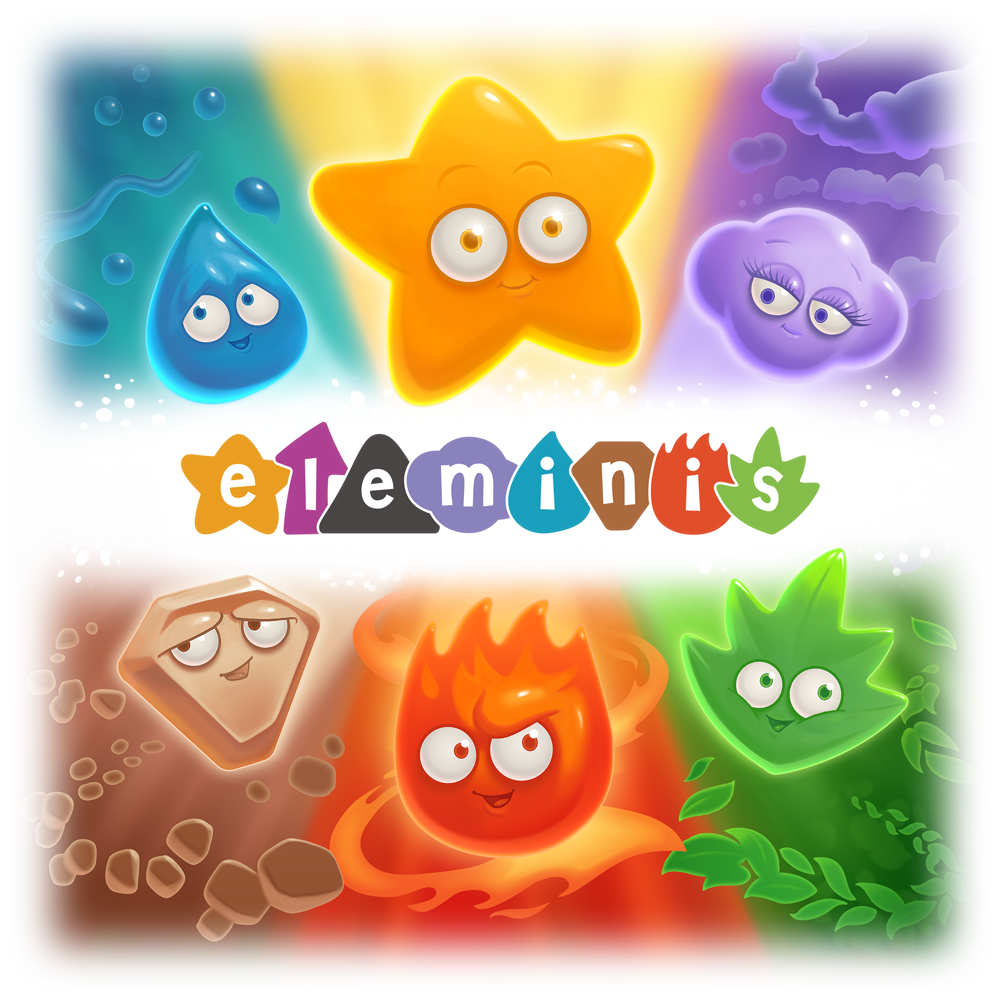 © 2010 - 2017 Smiley POP
Eleminis is a trademark and copyright of Michael, Matthew, and Joshua Laird. Characters and Rules by Michael, Matthew, Ashlee, and Joshua Laird. Art Direction and 2nd Edition Character Design by Dann May and Matthew Laird. Art and Graphic Design by Dann May.
Respective images © 2016 Game Salute, LLC, Londonderry NH USA. Eleminis card game published under license by Flying Meeple.
Apple, the Apple logo, iPhone, and iPad are trademarks of Apple Inc., registered in the U.S. and other countries and regions. App Store is a service mark of Apple Inc.
Google Play and the Google Play logo are trademarks of Google LLC.