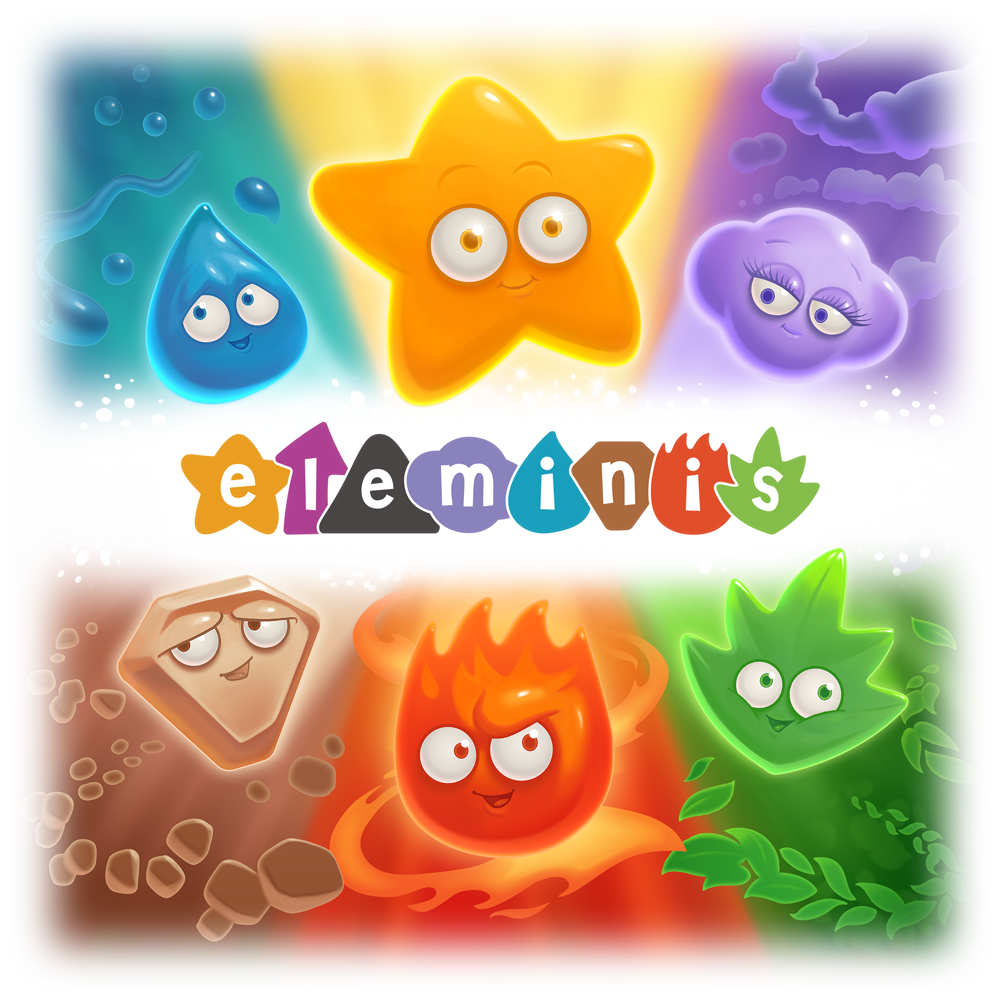 迷你元素是一款快节奏、趣味无穷的卡牌游戏,玩家将在游戏里比赛谁先集全五种迷你元素牌: 火牌、植物牌、空气牌、水牌和岩石牌。每一种迷你元素牌都比另外两种迷你元素牌强。
例如,火牌可以打败植物牌和空气牌。用你抽到的牌构建你的牌行或阻止你的对手 但千万小心!百搭的星星牌,令人讨厌的垃圾牌,以及疯狂的行动牌都能在瞬间改变局面。 你会是最先集全五种迷你元素牌并赢得游戏的玩家吗?
"迷你元素是一款能同时满足大人
和小孩需求的游戏。"
Lisa Reviews
"这是我们最喜欢的一款新游戏。"
Kidwinks.com
"…这款游戏蕰含着真正的'接招'元素在里面。"
Perpetual Geek Machine
© 2010 - 2017 Smiley POP
Eleminis is a trademark and copyright of Michael, Matthew, and Joshua Laird. Characters and Rules by Michael, Matthew, Ashlee, and Joshua Laird. Art Direction and 2nd Edition Character Design by Dann May and Matthew Laird. Art and Graphic Design by Dann May.
Respective images © 2016 Game Salute, LLC, Londonderry NH USA. Eleminis card game published under license by Flying Meeple.
Apple, the Apple logo, iPhone, and iPad are trademarks of Apple Inc., registered in the U.S. and other countries and regions. App Store is a service mark of Apple Inc.
Google Play and the Google Play logo are trademarks of Google LLC.